Our Consultants
Human Talent Development Private Limited boasts of a pool of well moulded and professionally grounded broad-based consultants who have several extensive experiences at senior management and Executive levels in both the private and public sectors. Our dedicated team of highly experienced consultants can offer expert advice and guidance. From organizational development, strategic development, labour advisory to talent management and development strategies. Our consultants use their combined strength of competencies and expertise to deliver the right results that bring lasting value the business.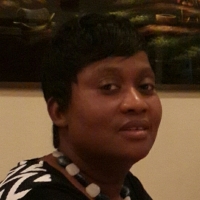 Angelbetta Madzingira
Lead Consultant
A distinguished Human Resources Practitioner and General Administrator with over 26 years versatile experience at senior and middle management levels in both the Public and Private sectors. She has vast experience in the Financial services sector and has solid and unparalleled experience the entire spectrum of Human Resources Management; i.e. Resourcing, Talent Mapping, Talent Management, Human Resources Development, Compensation and Reward Management, Industrial Relations, General Administration and Organizational Development. . Mrs. Madzingira is highly experienced in Strategy formulation and facilitation. She holds a Bachelor of Science Honours in Sociology, a Masters of Business Administration degree, both from the University of Zimbabwe. She is also a holder of a Diploma in Personnel Management and various certificates in Training and Training Management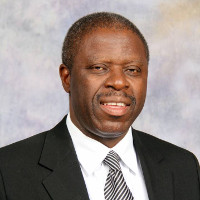 Tendai Mafunda
Part Time Consultant
Tendai Mafunda is a qualified Financial Management professional with over 30 years of experience spread across banking, electrical utility, power generation, printing, social security and motor industries, 14 of which are in senior management. He has a proven ability to impact business growth, improve operations and increase shareholder val- ue. He served as a Non-Executive Director on the board of a listed diversified finan- cial holdings company for 5 years. He holds a BBS (Hon), MBA (Banking & Finance), Fellow of CIMA and a Fellow of ICSA.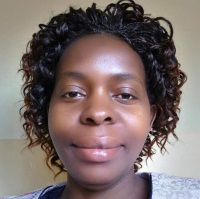 Josephine Toro
Part Time Consultant
Josephine Toro started her career in the construction industry where she has extensive knowledge in project management. Worked for the National Broadcaster as Head of Marketing and Sales for both radio and television she gained experience in organizational strategic planning, development of strategic alliances, public relations, media production, advertising. She also has entrepreneurial skills that drove leadership in consulting and farming projects. She holds an Honors Degree in Business Studies( UZ), Institute of Marketing Management Diploma (UNISA),Masters in Business Administration Degree (UZ)
Dr Zibusiso Nyati-Jokomoe
Part Time Consultant
Dr Zibusiso Nyati-Jokomo is a specialist in Public Health Research, Qualitative research methodologies, Research Methodology training, HIV and AIDS Research, Adolescent Sexual and Reproductive Health, Policy Research and analysis, Monitoring and Evaluation, Baseline surveys and Pilot studies, Environmental Impact Assessments, Social Mapping, Feminist Methodologies, Gender Mainstreaming, analysis and budgeting, Wealth ranking, Organisational Development Skills, Data Analysis skills both quantitative and Qualitative. She supervises postgraduate students in thesis writing and has good editorial skills. She has consulted widely for organisations like the World Bank, USAID, UNICEF, Ministry of Health and Child Care, UNESCO, UNDP, Murowa Diamonds, Oxfam Zimbabwe, CDC and HIVOS. She holds a BSC Honours degree in Sociology, UZ, Masters in Medical Sociology from the University of Warwick, UK and a PhD in Public Health, UZ. She currently lectures at the University of Zimbabwe College of Health Sciences and her main duties are teaching Research methods from undergraduate up to PhD level. She is an author of several scientific articles published in peer reviewed journals. Dr Jokomo is a professional who is very flexible and adaptable to fit comfortably in other technical fields of development where social research skills are required. As a trainer she also has excellent facilitation skills. She is a Board member of Women's Action Group (WAG) where she is responsible for the Human Resources department